Friday Night Social ~ December 4, 2015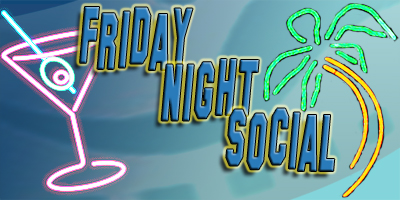 Event Date: Friday, December 4, 2015  || Starts at 6:30 pm  || Co-sponsoring with Jennifer Grisanti
Last one of this year…we hope to see you there networking!!
Friday Night Social is a networking group that meets the first Friday of every month. It started as a way for TV and feature writers to meet one another and has evolved into so much more. This is a great way to "Network". Plan on meeting people from different areas and levels in the entertainment industry.  

IMPORTANT:
Please REGISTER before 10:00 pm on Thursday, December 3, 2015.

This month's Friday Night Social is a free event being held at Rock & Reilly's Barrel Room.   Please join Jennifer Grisanti and SWN at this new location for this month's Friday Night Social "Networking" event.
Rock & Reilly's knew it had a good thing going when it opened up its former private events space to the public called The Barrel Room, modeled after a casual Western watering hole located on Sunset Boulevard in West Hollywood.
The Lore Group's newest Sunset Strip production mixes everything from barrel-aged cocktails by Matt Greene to an approachable set of drinking bites, like pickled hard-boiled eggs, cheese and charcuterie, and more from chef Chris Olsefsky.
Join us at The Barrel Room:
Below: Photos from previous events:
Event starts at 6:30 pm – Ends at 9:30 pm
Location:
The Barrel Room
8913 W Sunset Blvd
West Hollywood, CA 90069
Phone # 310.360.1400
(Corner of N. San Vicente Blvd. and Sunset Blvd.)