2022 STORY THERAPY EVENT AND STORYWISE 6-WEEK TV PILOT WRITING TELESEMINAR 
My Thirteenth Annual Storywise Teleseminar starts on Tuesday, February 15, 2022, and goes through March 23, 2022. This seminar is a live and interactive event that includes story instruction, pitching, and an opportunity to get feedback from top working TV writers. 
Classes begin on Tuesday, February 15th at 7:00 pm PST ONLINE and go through March 22, 2022
Want to learn all of the things that I teach in Writers on the Verge at NBC? Check out my Storywise 6-Week Teleseminar that includes an eight-module story instruction training series called "Story Therapy: How To Write A Story That Sells."
I give full breakdowns for five shows and a breakdown for one feature. We will take a deep dive into several story tools that could lead you to a sale. I designed the story modules for "Story Therapy" and the 6-week program to help you write a compelling script in six weeks. I will teach you how to write at a level that will help lead your script to a sale, get staffed on a show, place in a writing competition or get into one of the various writing programs. This course is everything that I teach in Writers on the Verge and more. To date, ninety-six pilots sold from writers that took part in this experience and my one on one consults.
Last year we had over 180 writers from all over the world. You will not only learn all of the story tools that you need to succeed, but you will also gain the opportunity to be in a private community of writers. This community is a precious resource. In it, you can exchange scripts, find accountability partners, and form writer groups. 
I've seen the success of this course first-hand. Many of the writers who have taken this course have gone on to sell pilots, features, and get staffed on TV shows, and get into several prestigious writing programs. Ninety-six pilots sold from the writers that I've worked with and six of them went to series.
I will pre-record the story instruction. The story instruction will launch in January. The digital course is titled "Story Therapy: How To Write A Story That Sells."
In February, each call is approximately 2 – 2 ½ hours in length. On each call, we will go over the notes for the four writers participating at Level 3. You will have an opportunity to read their scripts and make your notes each week. You will also get to share your notes with those writers directly. This process is what we do in Writers on the Verge. It is a way to prepare you for being in the Writers' Room. Then, I will allow five people to sign up each week will get an opportunity to pitch to a guest speaker. We all learn from hearing others' pitch. This part of the program will help you learn from others' pitching style and allow you the opportunity to pitch yourself. It's an invaluable tool. Every level will have a chance to sign up for this.  
LEVEL 1
At Level 1, you get the story instruction modules for Story Therapy. You will have access to these modules for one year from the date of purchase. You get to participate in all six online classes that start on 2/15 at 7:00 pm PT. You will receive a recording of the classes. You will also have the opportunity to sign up to pitch to my weekly guest speakers. You will also get to turn in a 1-2 page pitch document on your TV spec or TV pilot script and receive written feedback. After the course ends, you have to turn this in for up to a year.
LEVEL 2 – Includes TV Pilot Consult (limited slots available)
At Level 2, you get the story instruction modules for Story Therapy. You have access to these for one year from purchase. You participate in all six online classes that start 2/15 at 7:00 pm PT. You will receive a recording of the classes. You can also pitch to my weekly guest speakers. This level also includes a one-on-one consult for your TV Pilot script.
Level 2+ with 3 COACHING CONSULTS (limited slots available)
At Level 2+, you get the story instruction modules for Story Therapy. You will have access to these modules for one year from the date of purchase. You get to participate in all six online classes that start 2/15 at 7:00 pm PT. You will receive a recording of the classes. You will have an opportunity to sign up to pitch to my weekly guest speakers. You get to be part of a private Facebook community. This level includes 3 Coaching Consults. We can cover your TV pilot and your TV spec. Or, you can use all three for your TV pilot.
* Please send me an email at jen@jengrisanti.com to book the meetings upon purchase.
LEVEL 3 –
SUBMISSIONS CLOSED
At Level 3, you get the story instruction modules for Story Therapy. You will have access to these modules for one year from the date of purchase. You will get feedback on your TV pilot script during all six classes. We will start with the concept, outline, and several drafts of the script. Assignments are due the Saturday before the class. This level includes written and verbal feedback. You will receive a recording of the classes. You will have an opportunity to sign up to pitch to my weekly guest speakers. You get to be part of a private Facebook community.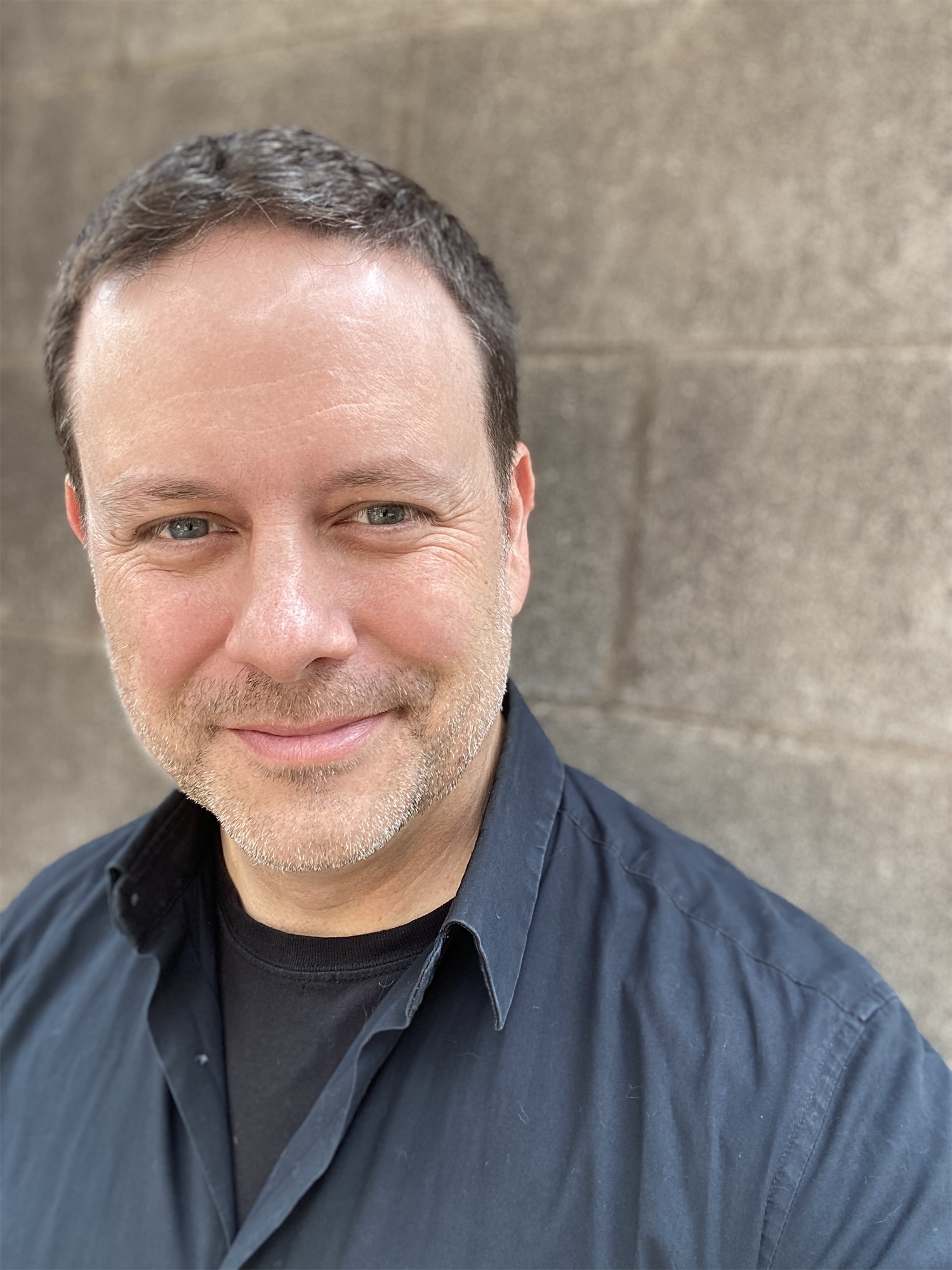 Jared Michael Delaney is a stage/screenwriter & actor based in Philadelphia, Pa. His full-length plays got produced at Perseverance Theatre, New Jersey Repertory Company, Inis Nua Theatre Co, Edinburgh Festival, and Theatre Conspiracy. His short plays have been part of the recent QuarenStream, 1MPF & Going Viral online festivals. Athena Theatre has produced others, NJ Rep, MadLab Theatre, Aberrant Theatre, Pegasus Theatre, Raze the Space and the Philadelphia LiveArts Festival. His work has been further presented at the Valdez Theatre Conference and the Sewanee Writers' Conference, in readings across the country, and developed in writers' groups Athena Writes and The Foundry. His play, Voyager One, was named a "Top Ten Production of the Year in New Jersey" in 2019. M.A., Villanova University; M.F.A., Queens University of Charlotte. Member: Dramatists' Guild, AEA, New Play Exchange. Further education: Script Anatomy, Sundance Co/Lab, the Playwrights' Center, PlayPenn, DGF. www.jaredmichaeldelaney.com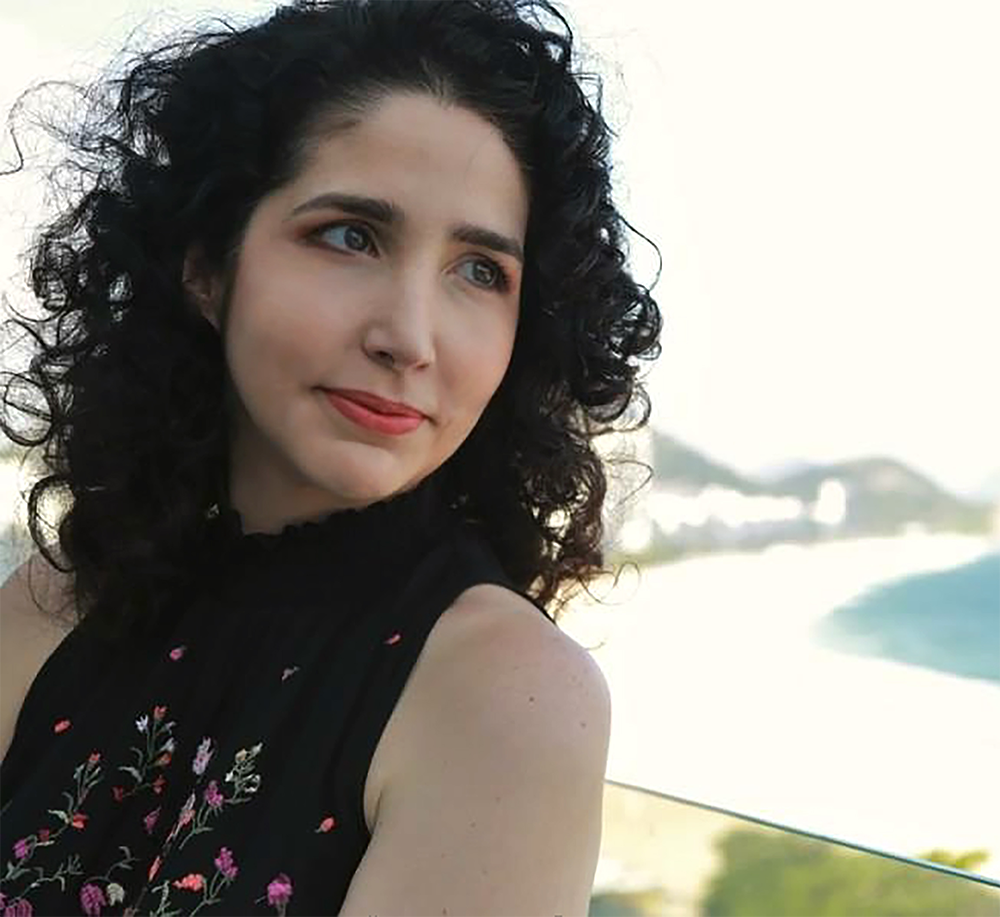 Tatiana Maciel is a published writer and screenwriter from Brazil.  
Her love for the cinema started when she was very little: After watching ET, the Extraterrestrial, and running a fever together with ET and Elliot, she began to understand her life would always be intertwined with the moving pictures.   
Tatiana began her professional career in 1998 as an AD for both Brazilian and international commercials and features, such as The Incredible Hulk.  
In 2004, she first collaborated as a writer on a feature and since then had four screenplays produced as features in Brazil.  
Most recently, she went on to work on the staff of TV Globo series "Filhos da Pátria."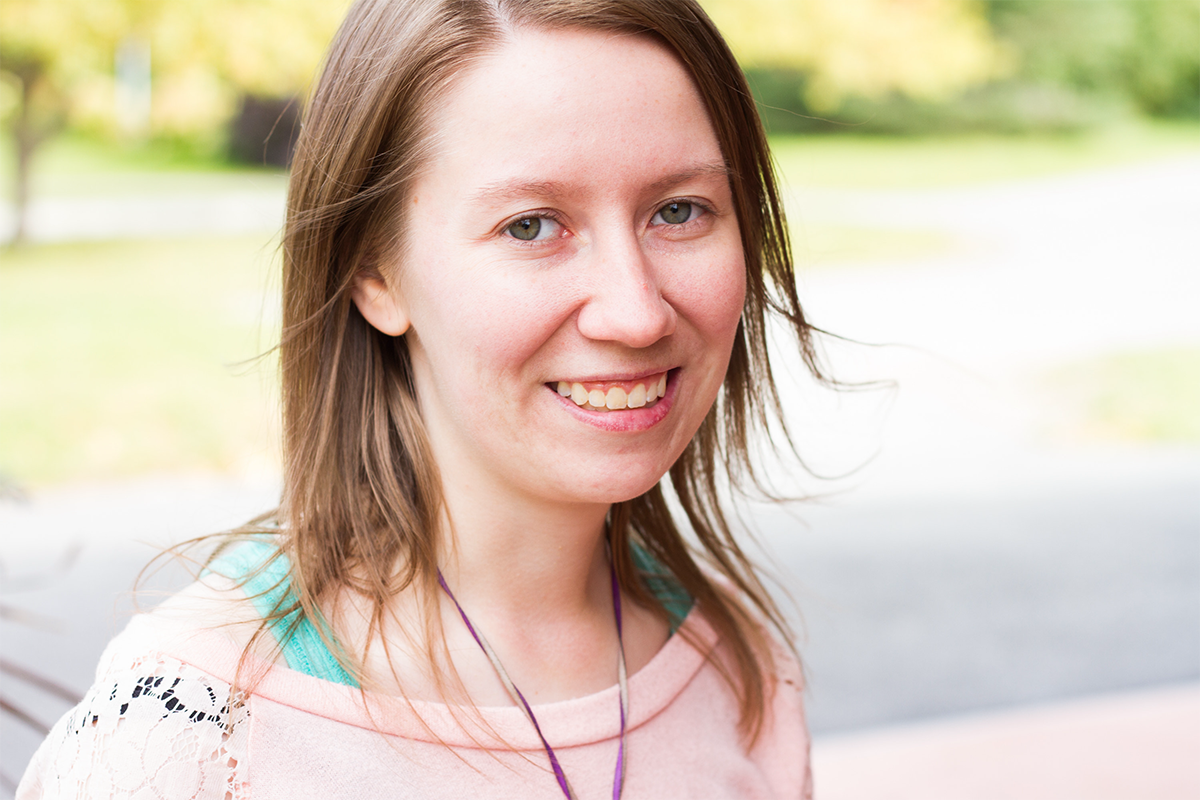 Darci Faye was born and raised in Aroostook County, northern Maine — where the moose outnumber the people two to one. Darci is passionate about using her voice to write hour-long TV pilots that shed light on the very big social issues that plague her very small community. It turns out the same big crimes happen in rural America, but we're just better at hiding them. Armed with her degree in Criminal Justice, backed up by her master's degree in TV Writing from Boston University and filled with a lifetime of rural living, she is ready to bring her unique perspective to the small screen.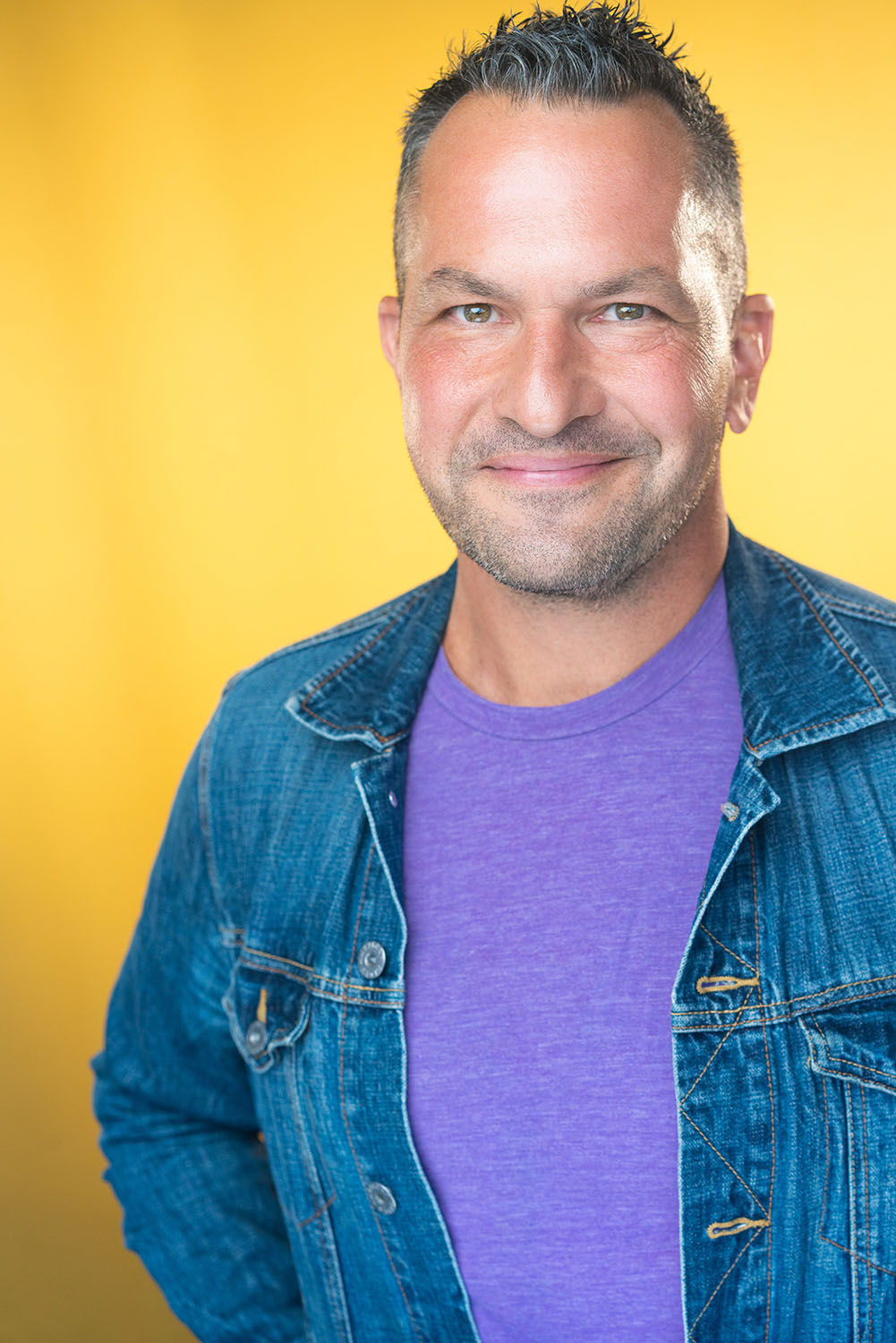 Bill Sindelar is originally from Cleveland, Ohio (please don't ask him about the Browns). He is an audience warm-up host on several television shows, including The Talk, The Voice, The Conners, and almost every show with the word 'The' in it. Bill is an actor, writer, and was the mascot for the Los Angeles Angels, hosted shows at Universal Studios, and danced to Bye, Bye, Bye with Joey Fatone on national television (that you can ask about). He recently put down his two dogs three weeks apart. Yes, there's his wound. Yes, you will hear about that in his work. In his free time, Bill enjoys discussing theme parks and rollercoasters, and he finished several scripts while hosting 'The COVID' and realized that now, more than ever, he wants to be staffed on a show and pursue his dream of storytelling.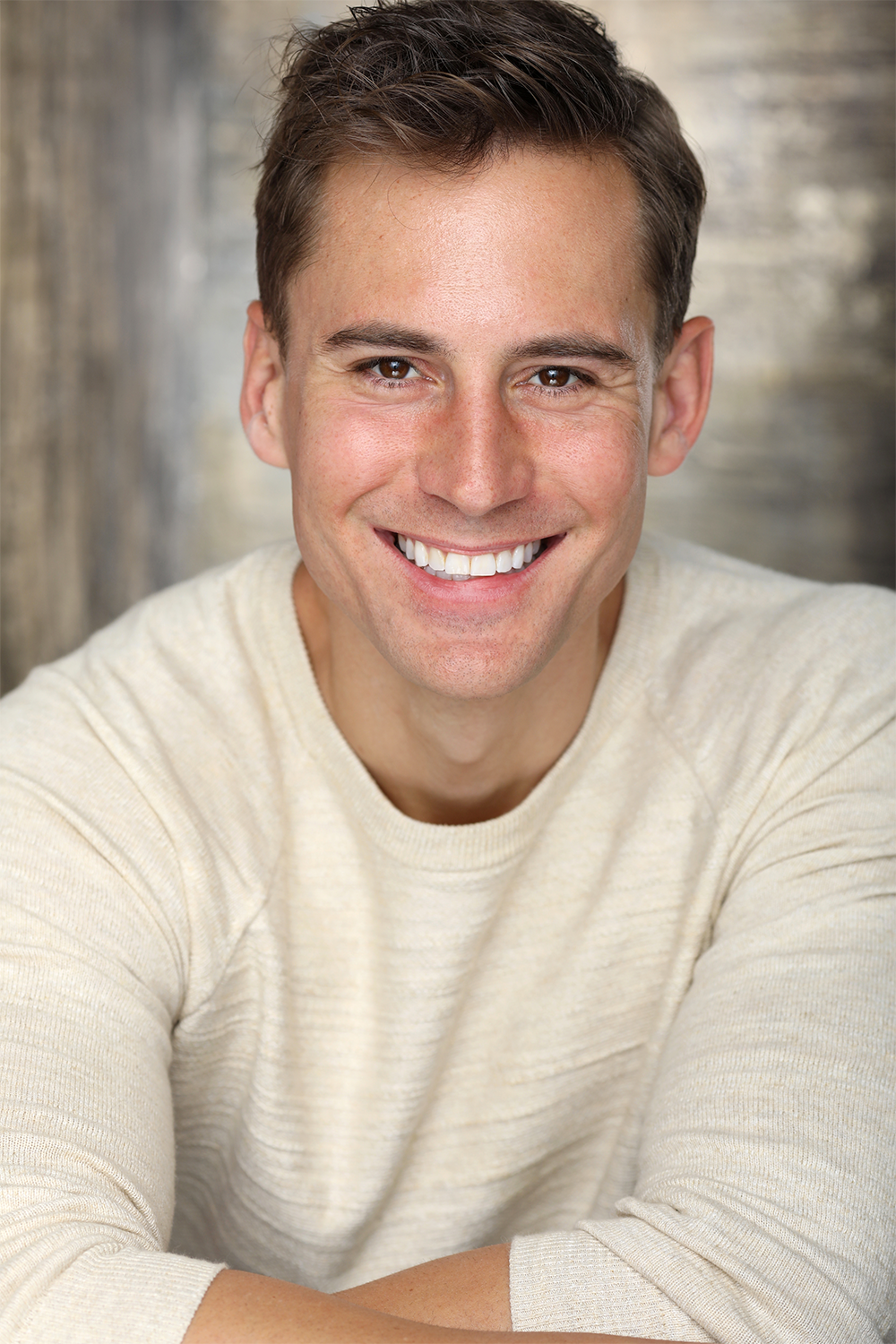 Corey Martin Craig is an actor, writer, producer, director, two-time TEDx speaker, and comedy coach. He has appeared on Netflix, Showtime, TNT, FOX, ABC, and Nickelodeon. Corey directed comedy specials for Samuel J Comroe (America's Got Talent) Nicole Burch (HBO). He is the founder of Cool Beans Comedy, Los Angeles' premiere stand-up comedy school and brand. He is the author of a book on stand-up comedy and has coached performers from ages eight to eighty.
LEVEL 4 (2 Slots) SOLD OUT
Level 4 includes 5 Coaching Consults. 
The service includes five online meetings up to an hour in length, including coverage on one script or as many as three scripts. The coaching consults include going over career guidance, pitching, meeting skills, and loglines in addition to notes.
GUEST SPEAKERS
Vanessa Taylor has worked widely in television, most recently as Co-Executive Producer on HBO's "Game of Thrones." Her feature films include "Hope Springs," "Divergent," "Hillbilly Elegy," and "The Shape of Water," for which she received an Oscar nomination.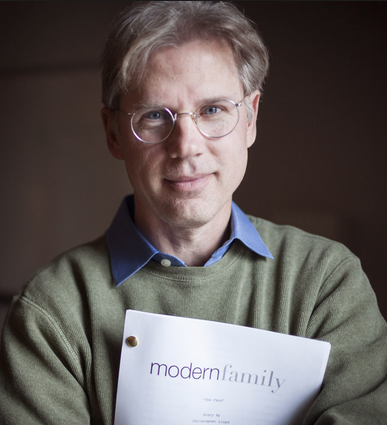 Dan O'Shannon is an American television writer and producer who has worked on shows such as Newhart, Cheers, and Frasier. He was an executive producer of the ABC show Modern Family but left the show at the conclusion of season five to accept a development deal at CBS TV Studios.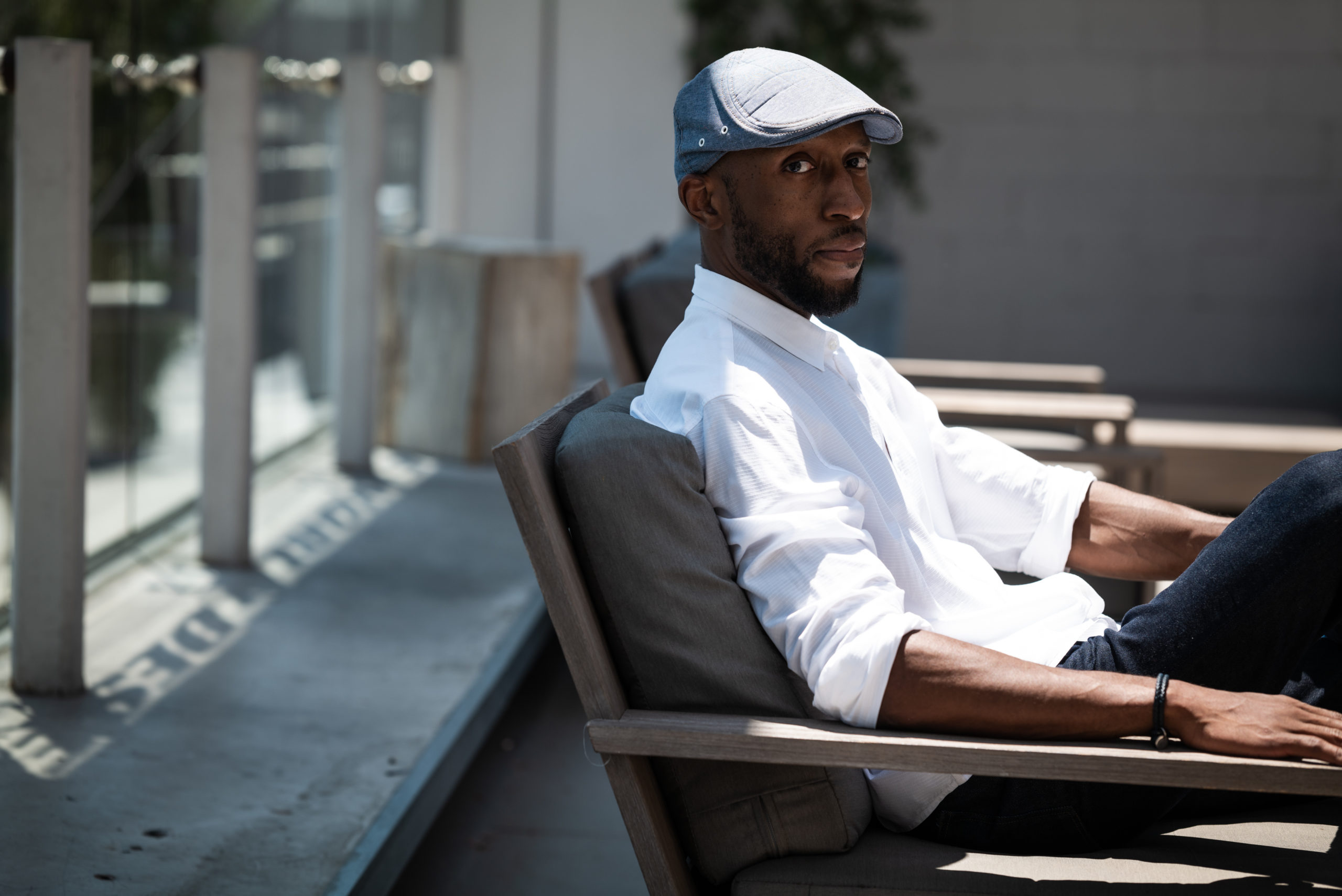 Aaron Rahsaan Thomas is an acclaimed television and film screenwriter and producer from Kansas City, Kansas. Most recently, Aaron was the co-creator and executive producer of the procedural series reboot of S.W.A.T., which airs on Sunday nights on CBS. Aaron is currently developing new projects.
Aaron has had two screenplays produced as feature films: Cover, directed by Bill Duke, and Assassination Games, starring Jean Claude Van Damme. He has also directed an ESPN 30 for 30 film about the USC football team during the Pete Carroll era, entitled, Trojan War.
Aaron began his professional career as a writer's assistant on Soul Food: The Series and went on to work on the staff of such TV series as NBC's Friday Night Lights, for which he received a Peabody Award, as well as CBS procedurals, such as Numb3rs and CSI:NY. Aaron has also served as a Co-Executive Producer on TNT's SouthLAnd, Fox's Sleepy Hollow and Netflix's The Get Down.
Aaron Rahsaan Thomas grew up in Kansas City, Kansas, developing a love for storytelling after completing a fifth-grade assignment to create his own original Greek myth from scratch. As time passed, Aaron developed his passion for storytelling visually and attended Morehouse College. Aaron would also matriculate through the University of Kansas, earning honors in English Literature, before moving to Los Angeles and attending the University of Southern California School of Cinematic Arts for graduate school. After graduating from USC, Aaron was selected for the prestigious CBS Writers Mentoring Program.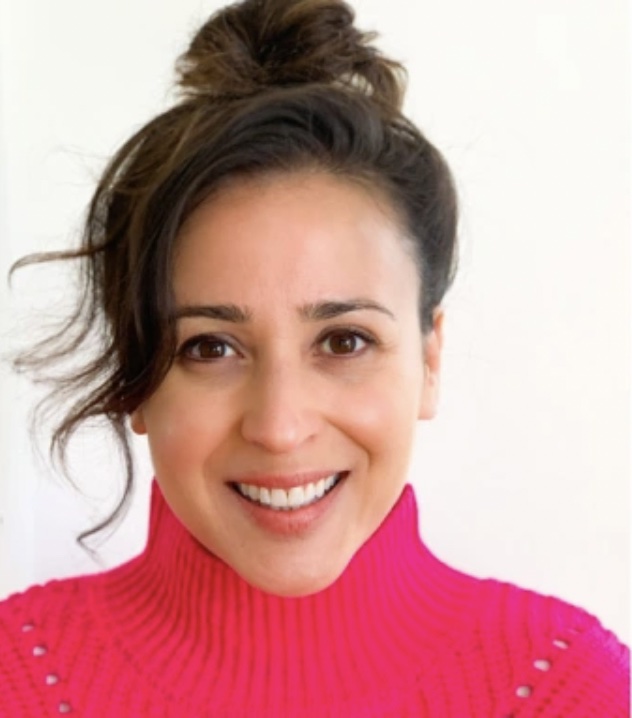 Brig Muñoz-Liebowitz serves as Showrunner and Executive Producer on the upcoming HBOMax comedy Gordita Chronicles. Her writing career was launched on the staff of NBC's Brooklyn Nine-Nine. She went on to work on comedy series such as TBS' People of Earth, NBC's Abby's, Diary of a Future President for Disney+, and HBOMax's Love Life. She has developed projects for CBS/CBSTVS and Hulu/WBTV/Berlanti Prods and currently has a two year development deal at Sony Pictures Television. Muñoz-Liebowitz is repped by Blake Fronstin at WME Entertainment, Industry Entertainment's Sara Bottfeld and Dianne Fraser, and attorney Gregg Gellman at Morris Yorn.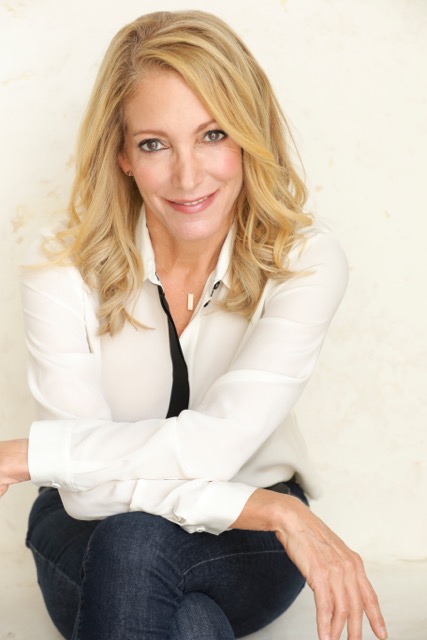 Carla Kettner was born in Calgary, Canada. After graduating USC she moved to Australia and became a journalist and award-winning short story author.

Kettner quickly transitioned into writing and producing Australian television, and moved back to Los Angeles. Since then she has written and produced hundreds of hours of television, primarily dramas. She was Executive Producer of "The Blacklist", "Bones", "Vanished" and "Mob Doctor". Other credits include "Zoo", "Night Shift", "Early Edition", "Judging Amy", "Due South" and "Strong Medicine".

Kettner has written pilots for Fox, ABC, NBC and CBS. She is currently the showrunner of the Spectrum Originals/Roku Originals crimedy "Panhandle," and she has multiple projects in development with Sony, including projects at Apple, Netflix, and Freeform. She also has a musical period piece, "Mademoiselles", with Paramount. She is passionate about encouraging diverse new voices and, through her company Danger Doll Productions, is working one-on-one with emerging writers.

In the spirit of fostering the next generation of TV talent, Kettner has lectured and sat on panels for USC School of Cinema-Television, NYU Tisch School of the Arts, Boston University, and has done multiple screenwriting seminars and podcasts.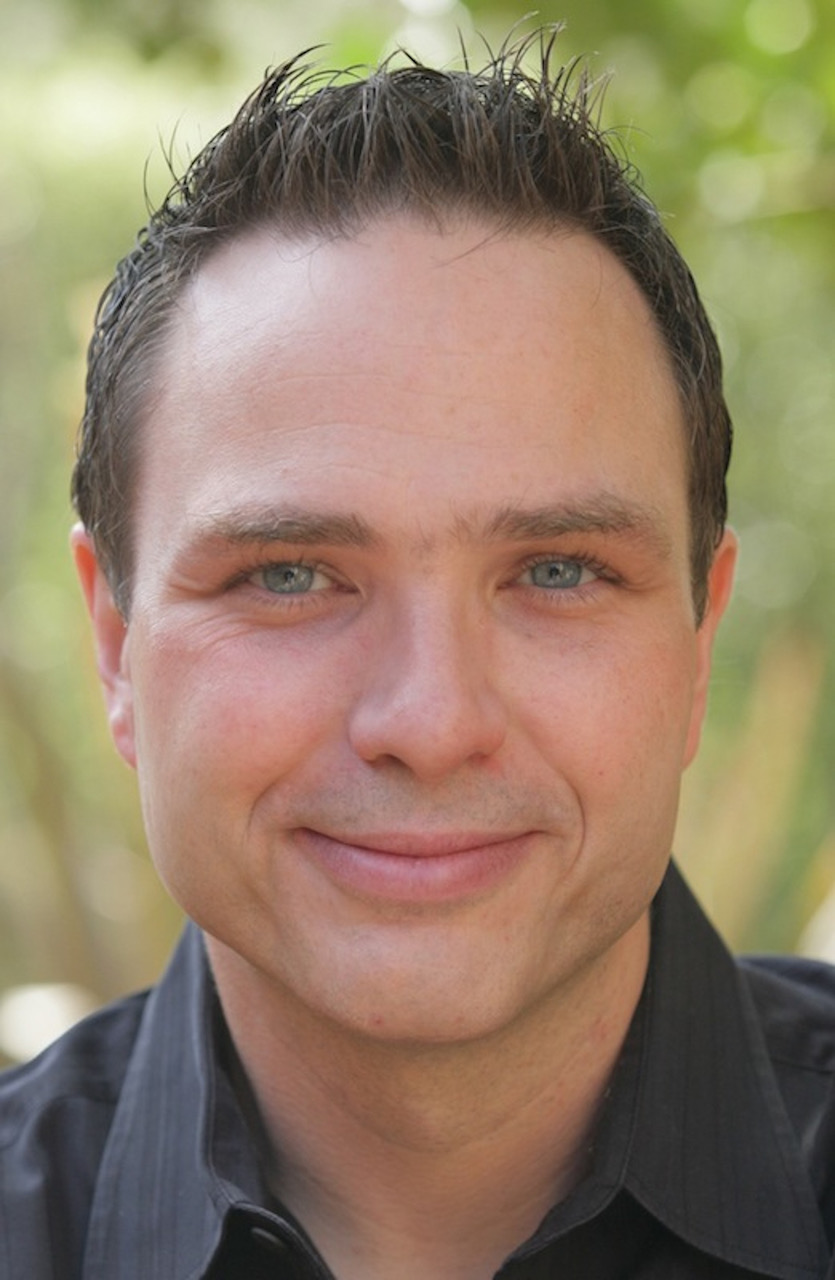 Ted Humphrey is a writer, producer, director and showrunner and the founder and principal of Algorithm Entertainment, a film and television production company based at CBS Television Studios in Los Angeles. Currently, he is the Executive Producer, co-creator/developer and showrunner of the upcoming Netflix series "THE LINCOLN LAWYER," based on the Michael Connelly novels. He was previously the creator, showrunner and Executive Producer of the CBS drama series "WISDOM OF THE CROWD," and is perhaps best known as a writer, director and Executive Producer of the acclaimed CBS series "THE GOOD WIFE," as well as the showrunner/Executive Producer of the Syfy series "INCORPORATED." He has written and produced series for many networks in both broadcast and cable, as well as several feature films.
For his work on "THE GOOD WIFE," he was honored with multiple Emmy, Golden Globe and Writer's Guild nominations for Best Drama Series, as well as a Writer's Guild nomination for Best Episodic Drama Script and the Voices of Courage and Conscience Award from the Muslim Public Affairs Council for his first season episode, "Boom." "THE GOOD WIFE" also earned a Peabody Award and was twice honored with the American Film Institute's Award for Excellence in Film and Television.
Ted is a graduate of Georgetown University, and holds law and graduate degrees from the University of Virginia. He began his career as an attorney in Washington D.C., before coming to his senses.

MY TEAM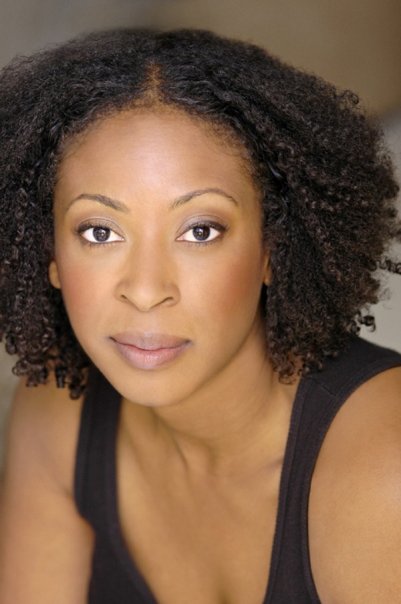 Shana Lloyd is a (recovering) actor, (sometimes) filmmaker, and (mostly) screenwriter hailing from suburban Maryland. She studied acting at NYU's Tisch School of the Arts. While in NYC, she worked off Broadway at many theaters, such as La Mama and NYTW (New York Theatre Workshop). As an actor, she has shared the stage with such greats as the late, great Ed Asner and Isabella Hofmann, who was also one of her Improv teachers.
Shana established Crisis Management Productions in 2011 as a vehicle to produce more female-driven socially relevant content. Shana currently has a few TV projects of her own in development, as well as with longtime collaborator and writing partner, Alison McKenzie. She has also worked extensively behind-the-scenes in production and at the network level–giving her a unique perspective and comprehensive knowledge of the entertainment industry. 
Shana recently wrote and voiced some video spots for LIVEKINDLY, a global plant-based food company and popular healthy lifestyle blog. One of her latest collaborations was assisting the current class of NBC's Writers on the Verge, working with one of her mentors, Jen Grisanti.  She's currently an adjunct faculty member in the Screenwriting departments at AFI and Emerson Los Angeles.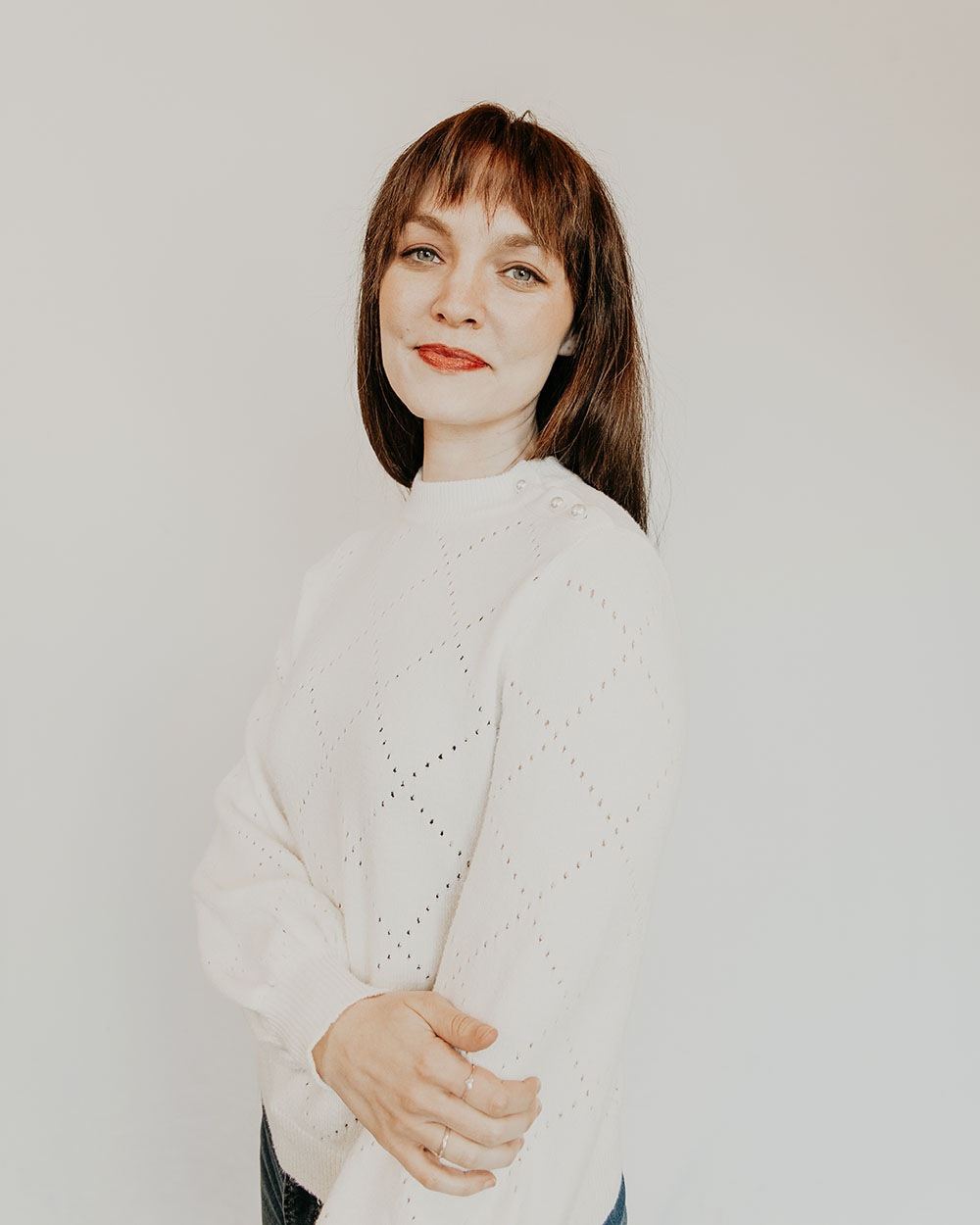 Sara Norcott is a writer, editor, story consultant, idea-generator, and content creator with a BA in Communications and an MFA in Writing for Stage & Screen.With over 10 years of experience in creating content for businesses and brands, including Fortune 500 and 100 companies, she approaches storytelling and editing with precision, excellence, and an emphasis on how a story and its characters resonate with an audience.Her training also includes script coverage, developing resources for screenwriters, and being a content editor for Jen Grisanti.Sara offers story notes, proofreading and editing services, and personalized story consulting for both television and film. Contact: sbnorcott@gmail.com

Liz Thompson is a puzzle-obsessed screenwriter and playwright who grew up watching Gilda Radner sketches with friends, bingeing Columbo reruns with her dad, and attending neuroscience conferences with her mom. Her subsequent passion for comedy, mystery, and the ongoing puzzle of human behavior is woven through every story she writes.
While cutting her creative teeth on Chicago's renowned theater scene, Liz created an award-winning web series, produced multiple comedy shows, and served as vice president on the board of directors for Red Theater Chicago. Since moving to LA, she's found a knack for developing stories, working with Oscar nominated producers and staffed TV writers to develop their features and pilots. She's also written numerous screenwriting articles for Final Draft and worked as a content editor for story consultant Jen Grisanti and the NBC Writers on the Verge program.
Working in both comedy and drama, Liz has sold one show and is currently developing others. Her scripts have won and placed in multiple competitions and she was featured in The Bitch List in 2020. Two of her short plays have also won top selections in and have been produced as part of Chicago's annual Paragon Play Festival. Liz is represented by David Clark at Mazo Partners.