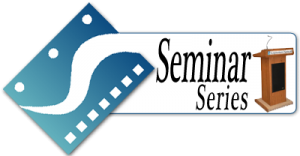 Event Date: Saturday, January 20, 2018 || Speaker: Jen Grisanti || Check-in: 12:30 pm ||
The key to becoming a working writer or creating longevity as a working writer is writing a TV pilot script that they can't ignore. The pilot script is one of the hardest scripts to write.  Jen Grisanti developed a story system that has led 48 of her clients to sell their pilots. Six of them went to series. Jen was a studio executive for 12 years at Spelling Television Inc. and CBS/Paramount. She staffed over 15 primetime shows in her career. She is also the writing instructor for Writers on the Verge at NBC.  See more details below.
IMPORTANT!
For security purposes, you MUST REGISTER before 10:00 pm on Thursday, January 18, 2018 – for guaranteed entrance onto CBS' lot.
**Please note that each guest and/or attendee needs to REGISTER individually.
Admission:_____________________________
$30.00 online – Please Pay Here

_____________________________SWN Annual Members,

Sign-In Here

_____________________________

To become a paid SWN AnnualMember, Join Now!

____________________________
Check-in begins at 12:30 pm.
Event starts at 1:00 pm.
No Refunds. No Credits.
More Information.
Jen has launched numerous writing careers over the last 20 years. She developed a system of story for writers leading them to sell their pilots and staff on television.
Part of her system includes story structure, adding fiction to your truth, writing memorable characters and creating a strong internal story. In this class, Jen will dive deeply into story structure.
MASTERING THE SET UP OF YOUR PILOT THROUGH STRUCTURE
Learn Jen's Story System – Jen believes that every strong story starts with a trigger incident that leads the character into a powerful dilemma. The choice made in the dilemma defines the external goal in the A story. Then, every obstacle, escalating obstacle and "all is lost" moment needs to connect back to the goal. It is when the goal/want/desire isn't clear that the story doesn't work.
Link your series trigger and dilemma to your pilot trigger, dilemma, and pursuit. This is KEY to the success of your pilot.
Learn to create empathy and a rooting factor for your character from the start through linking the personal dilemma to the pursuit.
Understand how using the trigger, dilemma, and pursuit in all your storylines will change the way that you write.
Learn the value of linking every preceding scene in each story arc.
Create a powerful dilemma that will lead to a question. Answer the pilot arc question with your resolution. Build on the season arc question with your opening and the end of your pilot.
Practice how to write your act breaks in a way that will bring your audience back.
International speaker
Jen Grisanti
is an acclaimed Story/Career Consultant at Jen Grisanti Consultancy Inc., Writing Instructor for Writers on the Verge at NBC, a former 12-year studio executive, including VP of Current Programming at CBS/Paramount, blogger for The Huffington Post and author of the books,
Story Line: Finding Gold In Your Life Story and TV Writing Tool Kit: How To Write a Script That Sells and her new book, Change Your Story, Change Your Life: A Path To Your Success.
Grisanti started her career in 1992 as an assistant to Aaron Spelling, who served as her mentor for 12 years, and she quickly climbed the ranks and eventually ran Current Programs at Spelling Television Inc., covering all of Spelling's shows including Beverly Hills, 90210, Melrose Place and Charmed. In 2004, Grisanti was promoted to Vice President of Current Programs at CBS/Paramount where she covered numerous shows, including Medium, Numbers, NCIS, 4400 and Girlfriends.
In January 2008, Grisanti launched Jen Grisanti Consultancy Inc., a highly successful consulting firm dedicated to helping talented writers break into the
industry. Drawing on her experience as a studio executive where she gave daily notes to executive producers/showrunners, Grisanti personally guides writers to
shape their material, hone their pitches and focus their careers. Since launching the consulting firm, Grisanti has worked with over 1000 writers specializing in
television, features and novels. Due to her expertise and mentorship, ninety-five of her writers have staffed on television shows and forty-six have sold pilots, five
that that went to series
---
Join us on the Third Saturday every month at:

CBS Studio Center
4024 Radford Avenue
Studio City, CA 91604