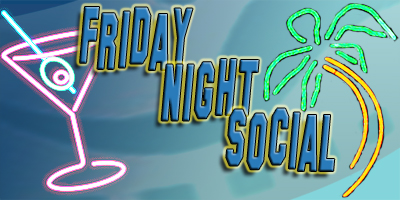 Event Date: Friday, March 3, 2017 || Starts at 6:30 pm  || Co-sponsoring with Jennifer Grisanti
Friday Night Social is a networking group that meets the first Friday of every month. It started as a way for TV and feature writers to meet one another and has evolved into so much more. This is a great way to "Network". Plan on meeting people from different areas and levels in the entertainment industry.  

IMPORTANT:
This month's Friday Night Social is being held at the
CRESCENT HOTEL, in the Lounge area (inside and outside), in Beverly Hills
.  
Please join Jennifer Grisanti and SWN at this location for this month's Friday Night Social "Networking" event.
Warm, approachable and sincere service is what we are about. We like our work and we love our hotel: Our guests often tell us that it feels like a happy family and we couldn't agree more. As a true home away from home, the true spirit of hospitality lives on at The Crescent Hotel.
The Crescent Hotel is a wonderful setting for gatherings big & small both social & professional. Described as a "jetsetter's villa" (t+l magazine), the Crescent Hotel, established in 1927, is an historic art deco space with artistic décor and an inviting staff.
Join us at the CRESCENT HOTEL.
Below: Photos from February 2017 event:
---
Event starts at 6:30 pm – Ends at 9:30 pm
NEW LOCATION:
403 North Crescent Drive 
Beverly Hills, CA 90210
Phone # 310-247-0505